Art for everyone! Let your imagination run wild….from contempory art in an abbey, giant sculptures on a walk, paintings in a château, prints in a barn….in Haute-Corrèze artists exhibit their art in original places.
---
Permanent exhibitions
Art is not ony ephemeral; sculptures and dressed trees are visible all year.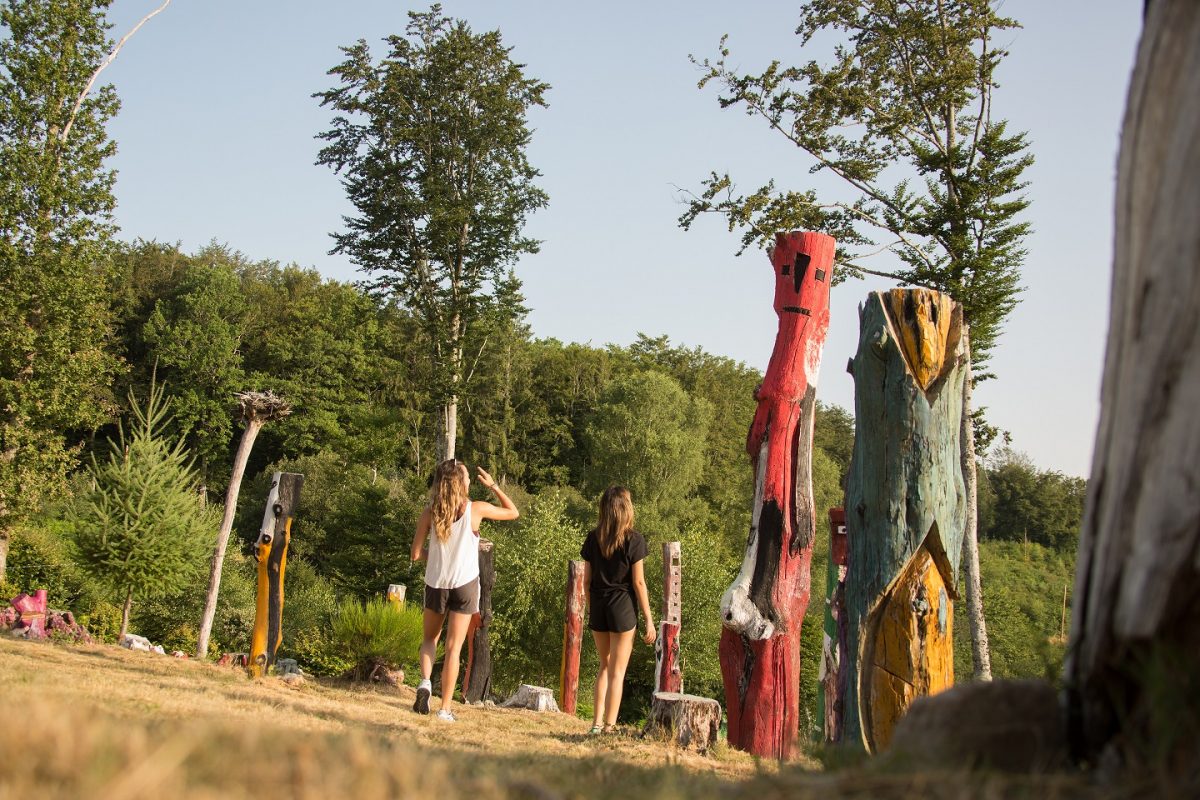 The festival Sculpturama was created here. Each summer, artists from France and further afield converge on the Haute-Corrèze to make giant sculptures from metal, wood or stone, which are put in public places. A true artistic walk in all seasons!
On the plateau of Millevaches there are the dressed trees of Saint-Setiers, creating a universe of fantasy in a superb landscape!
---
The celebration of art in all its forms!
At Bort-les-Orgues
The exhibitions are in the Château de Val. There are two exhibitions each year, one in spring the other in summer. Each painter does a painting of the château. Go and see them!
The bains-douches exhibits vintage art and between the 1st July and 31 August the Halle au blé has an exhibition on the construction of the dam.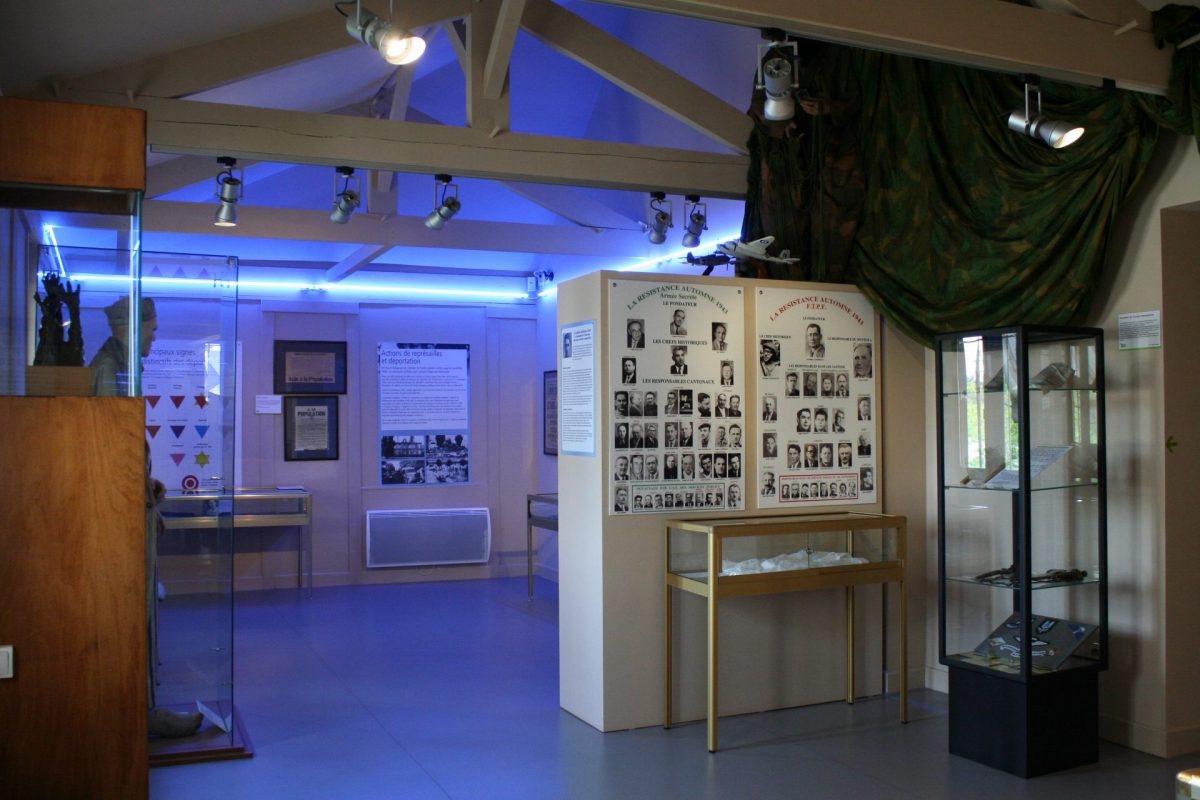 In the Neuvic area
Sculpturama takes its quarters for the summer.
The Resistance Museum, Henri Queuille, also has an exhibition from April to November.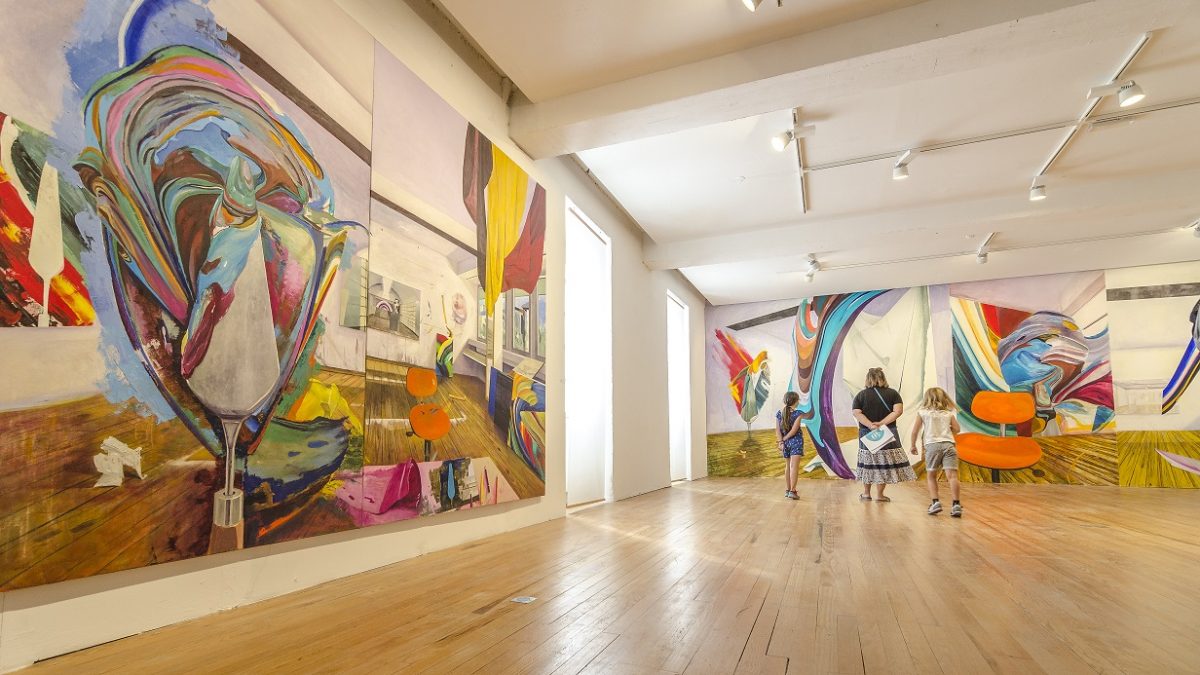 At Meymac
In an original setting in the Saint-André Abbey, the Centre for Contemporary Art presents many creations. First is in springtime with a central corrèzian theme, then another in the summer. Autumn has the art work of students who have just graduated from art school and winter has a giant advent calendar which lights up the windows of the centre day after day.
The Marius Vazeilles museum has an exhibition each summer.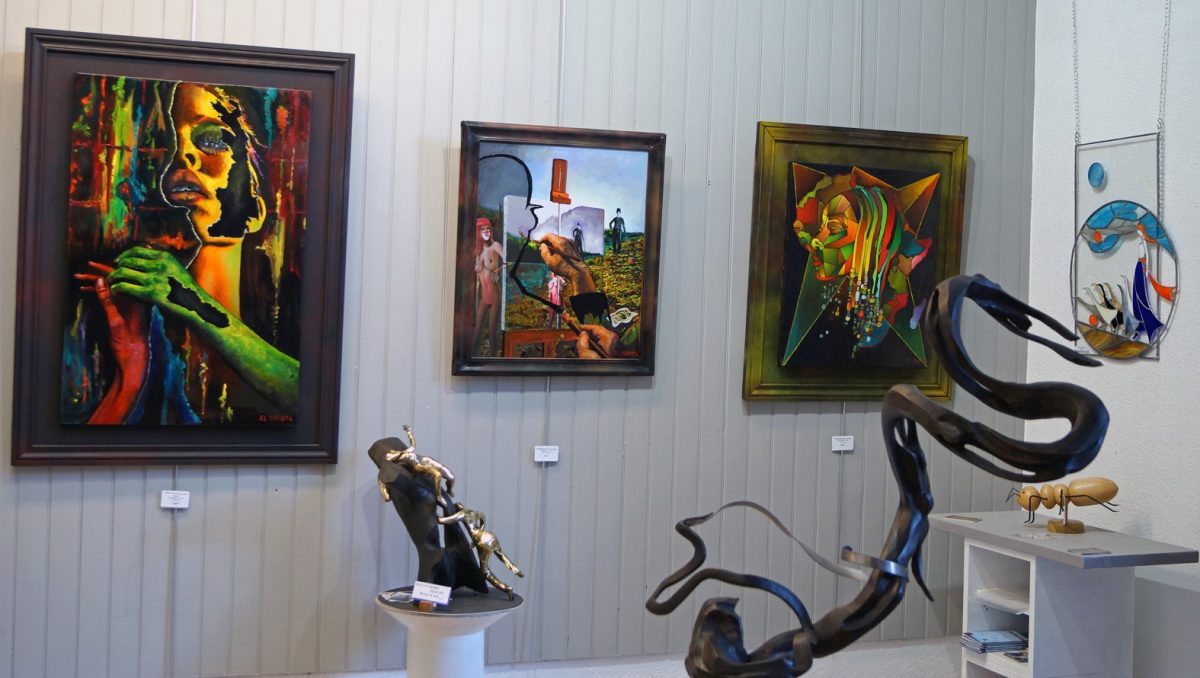 At Ussel
The lithography workshop welcomes a resident artist each year and their work is exhibited the following summer.
The Pays d'Ussel museum helps you discover art in all its forms with its printing exhibition and the art gallery Aigua de Rocha also exhibits different types of art, the theme of which changes each year.
At Sornac
Every year at the end of July there is a themed exhibiton; bygone trades, chocolate, wooden toys…